Durock V2 PCBマウントスタビライザーセット(マイアミバイスPT/2Ux4/6.25Ux1)
DUROCK Miami Vice Pink Teal(MVPT) Screw-in Stabilizer V2(2Ux4/6.25Ux1)set
DUROCK製のPCBマウント用スタビライザーのセットです。
ピンクのハウジングにティールカラーのステムというマイアミバイスをイメージさせる配色です。
4x 2U
1x 6.25U
スタビライザー用クッションフォーム
しっかりとした作りで定評のスタビライザー、ぜひおためし下さい。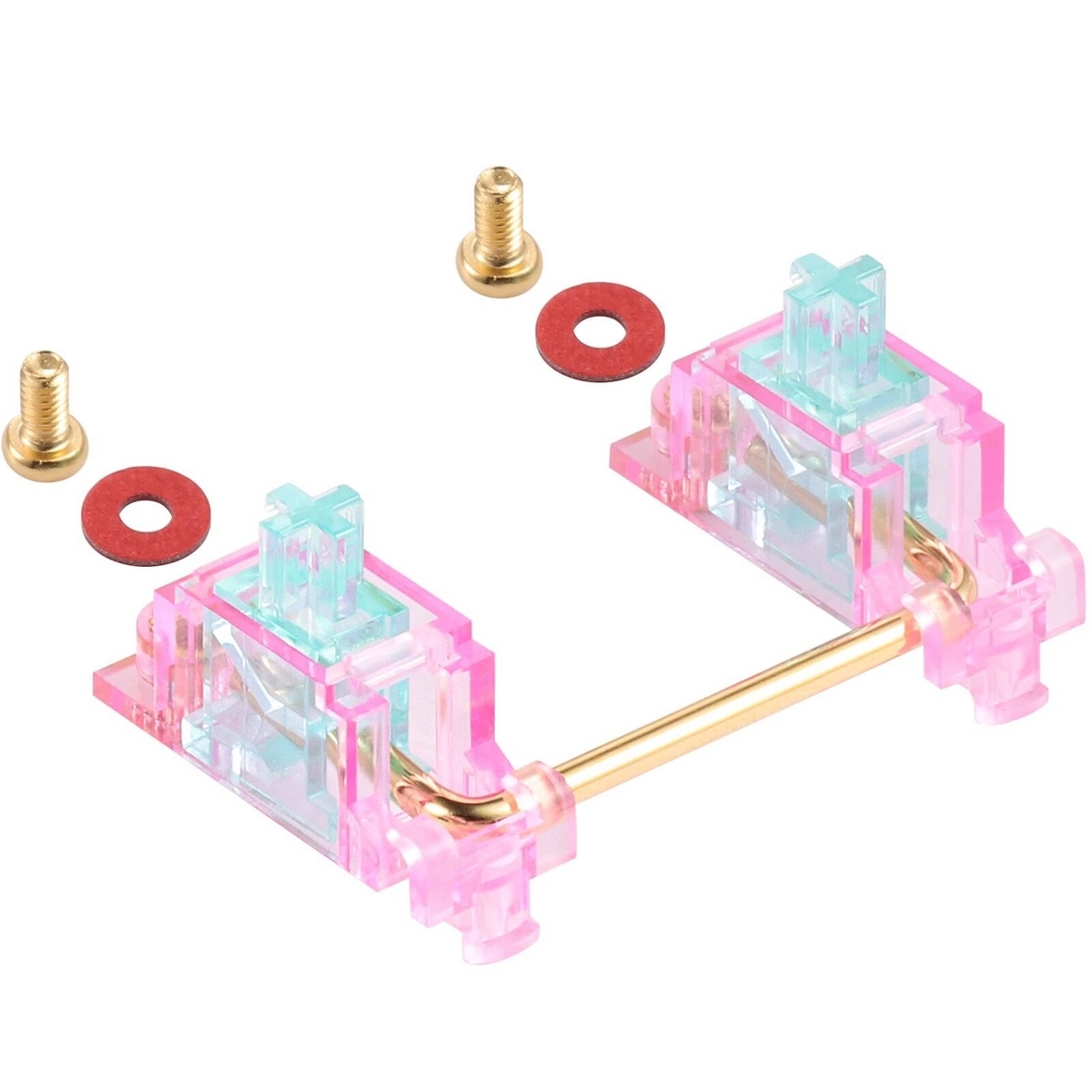 PCB Mount Stabilizers Main Feature:
1. Designed for MX-compatible PCBs.
2. Smokey housings and the Golden Wires set gives your board a clear and golden edge.
3. The outer casing and parts, specifically made to prevent stripping of the threads, different from regular Cherry PCB mount stabilizers.
4. Nylon PA outer Casing-- Higher Hardness, Gold-plated Stainless Steel Wires and Screws-- Oxidation Resistance.
5. Pre-clipped Insert method, no need to clip the feet. 
この他に以下のスタビライザーセットを販売中です。あわせてご検討ください。